The BPOE and the Illinois Elks have a new Lodge!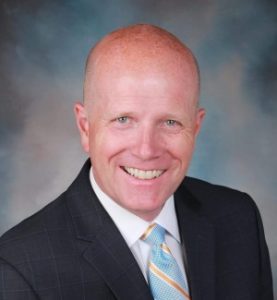 On Nov. 1, I traveled, along with our State Sponsor, State Officers, and many others throughout the state, to Vienna to witness the institution of a new Lodge, the initiation of its charter members, and the installation of the first Officers. We can now proudly welcome Johnson County Elks Lodge 2880 into our Order and the IEA.
The addition of Johnson County marks the first time in nearly 50 years that the IEA has added a new lodge – Oglesby 2360, which was instituted on Jan. 15, 1967.
The institution of Johnson County Lodge was performed by past district deputies of the South District. It was the first time that I, and many others, have observed this special Ritual, and it was impressive, but even more so was the Ritual of Initiation, which was conducted by officers of Harrisburg Lodge.
Now, I am a card-carrying Ritual judge, coach and past state Ritual chairman, so I have seen plenty of Initiatory Rituals, but none like this. This was the first time I have seen 50+ charter members escorted around the Lodge floor to take the Obligation in unison. In fact, there was even a service dog, and I'm still trying to find out if he received his membership card!
Now, there are four special ladies that deserve our vast gratitude because without them none of this would have happened. They established the idea of a new lodge in our South District, held informational meetings, garnered interest within the community, found candidates for membership, and saw it through to the institution of the lodge. When you see these ladies, give them your thanks. Well done, ladies!
The Organizational Committee of Johnson County Lodge 2880 is made up of Debbie Riddle, co-chair; Cheryl Qualls, co-chair;Lori McClellan, secretary; and Christy Furman, treasurer. We also want to thank District Deputy Dennis Bierman for all the leg work with Grand Lodge to secure their charter.
Lodges, remember to claim your $1,500 IEA grant for making Past State President Dennis Gerleman's goal of $5.50 per member donation to the Elks National Foundation. You must claim the grant by Dec. 31. If you made the goal, send state Secretary Marvin Leathers an e-mail or letter. Don't leave the money on the table! This past year we had 64 Lodges out of 70 make the president's goal. Let's try for 100 percent this year; and, remember, there are 71 Lodges now.
During the IEA meeting in January, we will host Grand Exalted Ruler Michael Zellen and his wife Donna. Although the weather will be cold, I know the Elks of Illinois will show them a warm welcome.
Finally, be mindful of your initiation and the obligation that you assumed. If you follow that commitment and the instructions you were given, then you will be successful as an Elk!