State Chairman Frank Burr (Cheryl)                Elmhurst #1531 1S175 S. Highland Ave. Lombard, IL 60148 (E) fjburr@speakeasy.net
INTRODUCTION
Since 1982, the Elks have developed an effective, community-based drug-prevention program by partnering with federal agencies including the Drug Enforcement Agency, Office of National Drug Control Policy, Substance Abuse and Mental Health Services Administration, and national organizations such as Pride Youth Programs.  These partnerships ensure the Elks Drug Awareness Program addresses the leading drug abuse issues facing communities today.
Elks believe the youth of today are the leaders of tomorrow.  With that in mind, the Elks Drug Awareness Program reaches out to youth of all ages and backgrounds.  Through the 1,994 Lodges in communities across the country, Elks work to combat youth substance abuse.  Elroy the Elk, the program's mascot, reminds young kids that hugs are better than drugs, while older kids see the effects of alcohol consumption by wearing fatal vision goggles. Every year, the Elks Drug Awareness Program hands out more than seven million pieces of anti-drug literature to parents, teachers, and kids.  The brochures are primarily distributed through the program's 127 drug education trailers, which travel to community gatherings such as fairs and sporting events.
The Elks educational materials offered by the program include prevention tools for parents, videos, coloring books, posters, and public service announcements.
MISSION STATEMENT
The mission of the Elks Drug Awareness Program is to promote constructive and cooperative approaches to the prevention of the use of illicit substances by the youth of the United States of America. This will be accomplished through education of students and parents, and by assisting scholastic institutions with programs and materials.
PROGRAM GOALS
Conduct conferences, workshops, and training seminars to promote an understanding of substance abuse. To provide a vision and practical skills needed to help prevent substance abuse.  To develop, collect, and circulate resources on substance abuse, including curriculum, manuals, articles, and other materials.
DRUG AWARENESS RESOLUTION
ADOPTED BY THE ELKS NATIONAL CONVENTION
WEDNESDAY, JULY 16, 1986
Be it resolved that the Benevolent and Protective Order of Elks, its state associations and local Lodges, affirm and support the concept of "no use" messages on drugs and alcohol to the nation's
youth; and our opposition to the concept of "responsible use" of illicit substances. The message to our children must be "no illicit drugs ever" and "no alcohol under the legal age." Be it further resolved, that the Benevolent and Protective Order of Elks, its state associations, and local Lodges oppose the legalization or decriminalization of the use, possession, sale, or production of psychoactive substances, including cannabis, cocaine, and heroin, for anything other than authorized research or scientific purposes.
   ___________________________________________________________________________
I would like to bring the DEA Scout Patch Program to the attention of those who have kids in any Scout Troop. This program is open to all schools with scout troops nationwide who may be interested in working with DEA to earn a DEA Red Ribbon Patch. 
      Please click on the link below for more details:
DEA Red Ribbon Week Patch Program
If you do the program, please let me know and send pictures.
     ___________________________________________________________________________
Kick Start Lifesaving Conversations in Your Classroom
There is a growing epidemic of prescription opioid misuse and heroin use nationwide. To combat this, Discovery Education and the DEA have joined forces to bring you Operation Prevention, an education program for middle and high school classrooms which aims to educate students, using science, about the impacts of these drugs.
   ___________________________________________________________________________
The U.S. Drug Enforcement Administration today launched CampusDrugPrevention.gov, a new website focused on preventing and addressing college drug use.
This website is DEA's latest effort to support drug abuse prevention programs on college campuses and in surrounding communities. The website was created as a one-stop resource for professionals working to prevent drug abuse among college students, including educators, student health centers, and student affairs personnel. In addition, it serves as a useful tool for college students, parents, and others involved in campus communities.
CampusDrugPrevention.gov offers valuable information, including data, news updates, drug scheduling and penalties, publications, research, national and statewide conferences and events, state and local prevention contacts, and resources available from DEA's federal partners. The website also includes a "Help a Friend" resource to educate and prepare those who plan to talk to their friends or loved ones about drug use concerns.
For more information and to receive updates on campus drug prevention efforts and resources, visit www.CampusDrugPrevention.gov
   ___________________________________________________________________________
The U.S. Drug Enforcement Administration
2022 edition of Drugs of Abuse, A DEA Resource Guide.
The Drugs of Abuse guide is released on a periodic basis and designed to be a reliable resource on the most commonly abused and misused drugs in the United States. The guide provides important science-based information about the harms and consequences of drug use, describing a drug's effects on the body and mind, overdose potential, origin, legal status, and other key factors.
For more information and to view the 2022 Drugs of Abuse resource guide, visit https://go.usa.gov/xN7Qm
The U.S. Drug Enforcement Administration just shared the document below with members of the US House of Representatives Energy & Commerce Committee who had asked for more info on opioids, heroin, and fentanyl.
Please click on the link below to review the report.
Opioid Epidemic Overview and Resources
The Drug Enforcement Administration (DEA) Community Outreach Section is pleased to announce the release of an updated version of Growing Up Drug Free: A Parent's Guide to Prevention. DEA partnered with the U.S. Department of Education to update this publication that was last revised in 2012. This 40-page booklet offers information to help parents and other caregivers raise drug-free children. The guide includes an overview of substance use among youth; descriptions of substances young people may use; a look at risk factors that may make kids more vulnerable to trying and using drugs, and protective factors to offset those risks; suggestions for how to talk to children about drugs, regardless of their age; and tips on what to do if you suspect your child is using alcohol, tobacco, or other drugs.
Please click the link below for the full report:
Growing Up Drug Free: A Parent's Guide to Prevention
The DEA is especially concerned about marijuana use and its negative consequences among youth and young adults. This publication provides an overview of the prevalence of marijuana use among this population; the physical, academic, and social consequences; tips for how to get involved to prevent marijuana use among youth and young adults; and federal resources to assist in your efforts.
Please click the link below for the full report:
Preventing Marijuana Use Among Youth and Young Adults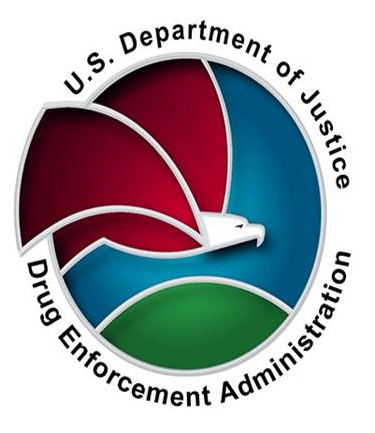 ---